Elk Rapids Girls Varsity Soccer
​

Welcome to Elk Rapids Soccer! We have a strong program which is due to players, parents, staff and fans! I look forward to another successful season this spring!

​​We currently have numbers to support both a Varsity AND and JV team!





​​​​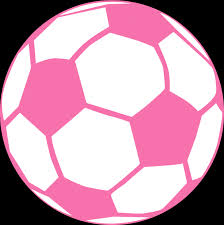 PARENT MEETING INFORMATION
​
There will be an IMPORTANT parent meeting in April. Key topics that will be discussed are:
​​Medical Release Forms and Physicals:

Should be completed and turned in by March 12th (see

LINK

above)

Participation Fee:

All participation fees and scholarship forms need to be turned into the office before our first game.

Uniforms:

The program provides each player with a uniform, but each player needs to purchase their own socks. There are three pair, (white, orange, and black) which Coach has for an additional cost. Extras are available.

Player Flags:

At home soccer games, an orange flag with your daughter's name on it will be flown. When your daughter is a senior, the flag will be signed by the entire team and given to your daughter at the banquet. Parents purchase the flag at the start of the first season your daughter plays. The cost is to follow soon ($).

Concession Stand:

ALL

parents are asked to sign up. JV parents usually work Varsity games and Varsity parents usually work JV games. There are more Varsity games than JV games. A sign up sheet will be at the PARENT meeting so

PLEASE bring your calendars

!

Away Game Meals:

Parents are asked to team up with another parent and provide a meal for the girls to eat on the bus prior to or after away games. A sign up sheet will be at the PARENT meeting!
Parent Sign Up

The Elk Rapids High School Soccer program is successful for many reasons, one of which is the PARENT support and involvement. Below are the areas in which Coach Krakow would like parents to coordinate the details:
​Player Flags
Concession Stand
Schedule of Home Team Meals/ Away Meals
Ball girls/boys
Announcing during HOME games
Clock during HOME games
​​
​​
Fundraising:
​
​We must fundraise in order to continue to raise money to support our soccer program needs. Coach typically runs a
youth soccer camp
the week after school is out for children age 5-13 years old and all of the Soccer Team girls are expected to work the camp.
​